 ARAZLO Lotion

was specially designed to help improve skin barrier function

That's because it's the only tazarotene acne treatment that comes in a lotion. Plus, it is made with ingredients that can help hydrate your skin.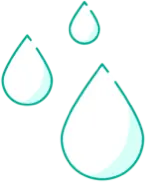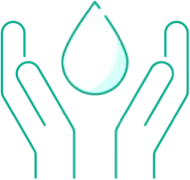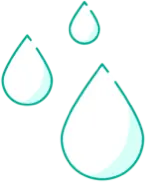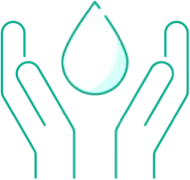 What should I avoid while using ARAZLO?
You should avoid sunlamps, tanning beds, and ultraviolet light during treatment with ARAZLO
Minimize exposure to sunlight; you could get severe sunburn
We asked people like you how the vehicle lotion* felt on their skin.
All of them agreed that it absorbed quickly, did not feel greasy, and had a lightweight after-feel.
*ARAZLO Lotion without active ingredient.
Important Safety Information
ARAZLO (tazarotene) is for use on skin only. Do not use ARAZLO in your eyes, mouth, the corners of your nose, or vagina.
What is the most important information I should know about ARAZLO?
ARAZLO may cause birth defects if used during pregnancy.
You must not be pregnant when you start using ARAZLO or become pregnant during treatment.
Use effective birth control during treatment.
Stop using ARAZLO and tell your healthcare provider right away if you become pregnant during treatment.
Before using ARAZLO, tell your healthcare provider about all your medical conditions, including if you:
have eczema or any other skin problems.
are breastfeeding or plan to breastfeed. If you use ARAZLO while breastfeeding, use it for the shortest time needed. Do not apply ARAZLO directly to the nipple and surrounding area to avoid exposing your child to the medicine.
Tell your healthcare provider about all the medicines you take, including prescription and over-the-counter medicines, vitamins, and herbal supplements. Certain medicines can make your skin more sensitive to sunlight; ask your healthcare provider for a list of medicines if you are not sure.
Especially tell your healthcare provider about other products you use on your skin (such as benzoyl peroxide), including moisturizers, creams, lotions, or products that can dry out your skin.